It's been two weeks since we miscarried our first pregnancy. It happened on December 18th.
One day before, I found out my best friend was also pregnant and we were due within weeks of each other next August. We hugged and giggled and squealed at the thought of going through pregnancy together, maternity leave at the same time, and having babies who could grow up together. It seemed so perfect. I couldn't sleep that night because I was so excited. We also planned for the following week to share our news with our families and close friends on Christmas, so we had a lot to look forward to. I got these onesies to give to our parents when we were opening Christmas presents to announce the news-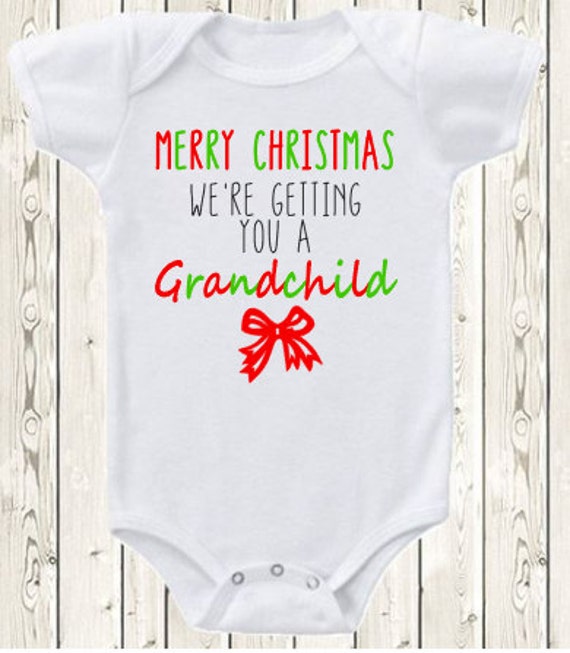 But Friday, exactly 1 week before Christmas, I started spotting at work. My heart sank. Even though it started really light there was a part of me that just knew it was over. Working at the hospital I called the midwife line (several times that day) and got my beta hcg checked - 2832. Pretty low for a pregnancy that roughly dated about 7 1/2 weeks. The midwife wouldn't let me get an ultrasound and wanted me to go home and wait it out for the weekend. The spotting turned in to bleeding heavier than any other period I typically get, and soon after it was accompanied by strong cramping. By the time I got home from work that afternoon Pete and I discussed waiting it out, ignoring it for a few hours and going out (we had plans with friends to rent a limo to go look at Christmas lights that night), or head the ER and definitively confirm an impending miscarriage. The drive to the ER was quiet. Pete still had hope while I tried to prepare him for what was happening.
The experience at the ER was also a first for me, and definitely weird to be the patient instead of the provider. We rechecked a beta hcg - now down to 2290. The bleeding was getting heavier and heavier and we checked a pelvic ultrasound - incredibly uncomfortable when you're bleeding and cramping. This was our first look at our little baby. But there was no heart beat. And it only measured 6 weeks, 6 days. The gestational sac was low in the uterus. The ER doctor said maybe my dates were off and it was too early to see a heart beat but with the heavy bleeding and the rapidly dropping hcg levels, it wasn't looking good..or "likely fetal demise" as it was worded on the ultrasound report.
I held it together pretty well like I always do while Pete was upset much of our time at the hospital and the whole car ride home. I headed straight for the shower and some ibuprofen when we got home. I took a hot shower and cried. Pete went to several different stores to find me some fuzzy Christmas socks, macaroni and cheese, and pads-A target run that few husbands hopefully ever have to make. We spent the weekend on the couch with an electric blanket and the hallmark channel. Pete coped by talking to family while I wanted to avoid everybody. I was going through a lot of physical symptoms through much of that weekend and in to early the following week. By the 21st my hcg level was down to 258. A week later, 14.
Now a couple weeks later Pete has found peace and acceptance and I have been in and out of feeling more depressed. I feel like I should be able to explain why I feel so sad still but I can't find words to describe it. Christmas was hard but we were still able to enjoy parts of it with family. I have been feeling so conflicted over my best friend - she got to share the news of her pregnancy with her family on Christmas and I feel like such a jerk for thinking that that was supposed to be us. And I get really sad just talking to her about her baby stuff - something that I should be over the moon for. I have no reason to believe we can't try again right away and I am so aware that the heartache we are feeling is nowhere compared to others who have struggled much more than us to start a family. I feel like a such selfish jerk for being so sad. I only hope that with this new year starting we can heal and move on.